Meet the people who lead Citizens Advice Somerset
Barry O'Leary, Chair
Barry is a finance and sales professional with a long history in Investment Banking and Personal Finance. His experience as a Board Member for the Somerset Community Foundation will prove invaluable going forward. In addition, he has been the elected Deputy Leader of the Mendip District Council and Portfolio Holder for the Council's Finances.
Lin Cousins
I am a resident of Yeovil, having lived here for over 25 years. I also run my business, a housing and planning research consultancy, from the town and work across the UK on a variety of research projects, focusing on the delivery of affordable housing. In the past, this has meant a lot of travelling but the introduction of video conferencing has totally changed the way I work!
Away from work, interests include gardening, visiting gardens, music and football. I also play bridge but rather inadequately! I am a current member of the Yeovil Chamber of Commerce Executive and have past experience as a housing association board member.
It has been a real pleasure to be the chair of Citizens Advice South Somerset for the last five years and I totally admire the work of our staff and volunteers.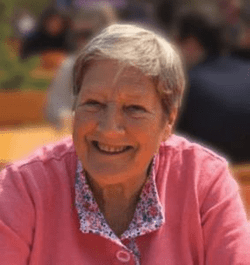 Margaret Mercer, Treasurer
I worked for an American multinational oil company as an accountant. I moved jobs within the company so gained considerable experience in financial reporting within the oil and gas industry. For a number of years I was an internal auditor with the company's international Audit Department. The job involved spending many weeks working oversees in French speaking African countries, Australasia, The Middle East as well as Europe. Latterly I have worked in London as a self-employed accountant doing the accounts for several small businesses one of which was a charity. I was a JP in London and Somerset and a Business Mentor for the Prince's Trust for many years. I have also been in the Army Reserve (Royal Signals) and on the Regimental Board of the First Aid Nursing Yeomanry (Princess Royals Volunteer Corps).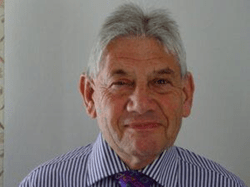 David Incoll
I am the Chair of Citizens Advice Taunton, a position I have held since August 2021. Prior to that I was Chair of the Devon Consortium of 7 LCAs for over 10 years.
I am a Solicitor and a Chartered Company Secretary. My career was spent in Local Government and as a Police Prosecutor .I finished my career as Joint Chief Executive of South Hams and West Devon Councils and was very proud that both Councils were in the National Top Twenty for Public Satisfaction .My experience of how crucial committed staff across an organisation are to the delivery results of the highest quality is something I very much enjoy witnessing on a daily basis working with C.A. staff and volunteers at both local Somerset wide level.
I am also a Director of a Rural Regeneration company; I helped form in 2003 which invests in rural businesses and initiatives and as a result has increased employment in the rural South West.
Claire Hudson
I work for the Diocese of Bath & Wells in their Education department. An expert in education governance, I am also a multi academy trust trustee and Chair of Governors of two secondary schools. I was a district councillor from 2003-2019.
Kerri Wheeler
I have worked in the charity sector for eleven years and currently hold the position of Legacy & In Memory Development Manager (Central & South England) within Marie Curie. I started working with volunteers developing a focus on developing volunteer training and setting up new volunteer programmes. While at Marie Curie, I expanded my knowledge of community fundraising and legacies.
I know of individuals who had been supported by Sedgemoor Citizens Advice, and their positive experience was one of the reasons why I was keen to take on a
trustee role. I believe the local Citizens Advice play an essential role within their communities, and I want to support them where I can.
I grew up in Bridgwater and moved back to the area in 2018. Outside of work and my trustee role, I am learning British Sign Language and enjoy going to the Quantocks or planning trips to visit friends and family.
Peter Hunter
I am a graduate in Jurisprudence and I live in West Chinnock with my wife, having been there since 1979. When I arrived in Somerset it was to be Deputy Head of a Yeovil primary school where I was an early adopter of Information Technology. I developed my software development skills and went on to from my own small company and created nationally renowned applications for the education sector. Between 1993 and 2001, I served as a member of Somerset County Council, becoming, at various times, Chairman of Education, Chairman of Finance and Deputy Leader of the Council. In 1998, I began providing IT consultancy to the public sector as Principal Consultant in the Society of Information Technology Management and ran many projects for local authorities from Devon to the Shetlands, as well as for the UK Government's Department for Education, Department for Communities and Local Government and the Home Office. Following retirement in 2010, I volunteered to work at Citizens Advice in South Somerset, for which, at various times, I have had both voluntary and paid roles, and I also worked for three months for the national Citizens Advice organisation.
I am also a trustee for and Treasurer of the local village hall and for the local playschool, and am a director of a small property management company.
Jo Humble
I have strong social values and a belief that everyone should have the support they need to thrive personally and within their community. I am a qualified member of the Chartered Institute of Housing and have worked in the industry for over 25 years, within the private sector, housing associations and local authority. Over this time I have developed a wide range of housing for different social, community and specialist needs.
Somerset communities and individuals face a wide range of issues including financial distress, homelessness and a skills shortage similar to those I encounter within my role as a Local Government Officer. Working in Affordable Housing Development provides a unique opportunity to make a difference to people's lives. and by joining the Board of Trustees this has enabled me to further shape the solutions to tackling deprivation, improve health and wellbeing of individuals and create environments where people can prosper and communities flourish.
I am committed to promoting equality of opportunity and improving the quality of life for everyone, regardless of their background or personal circumstances. I enjoy being part of Citizens Advice Somerset and aim to bring enthusiasm, experience and innovation along with a considered and focused approach.
Lyn Goodfellow
Having joined the board in 2011, I am the Chair of the Sedgemoor Citizens Advice board and has had that role for some years now. Retired from working in the training and HR field in financial services I now volunteer as a CA trustee and also work in with the Cheddar foodbank.
I have a keen interest in local issues in Cheddar but also in the wider area,. I am proud to be helping to work towards setting up this effective and new Somerset dynamic charity with all the opportunities that merger has for providing an even better service to all those clients that bring their issues to Citizens Advice and know they'll get the help they need.
My hobbies include travelling and gardening, usually travelling further afield when the garden is dormant!
John Harrison
I am a Trustee of Citizens Advice Taunton, where I spent two years as a general advisor before specialising as a Debt Advisor for 10 years.
I have an extensive background knowledge in residential and commercial property sales, management and development, in addition to property investment and refurbishment, having taken over a company of Estate Agents/Surveyors in Surrey/Hampshire in 1976. Then. building into an 8 Office practise and selling in 2007 and moving to Somerset.
I believe strongly in giving back to the community where possible, and helping people where I can. I have been the Chairman of the Corfe Pitminster & Trull Almshouse Charity for the past 8 years and been a Cofe Parish councillor for 13 years and the Chairman for the last10 years.
In addition, I am a Trustee of Conquest Riding and Therapy Centre at Norton Fitzwarren, which goes hand in hand with my love of horses / riding and caring for our five ponies with my wife Pat.
Kate Smedley
I have recently been working in financial services, but previously worked in various charities running volunteer-led services, training and fundraising.
I have been involved with Citizens Advice for over twenty years; I worked for national Citizens Advice for five years supporting local Citizens Advice charities on fundraising and have volunteered on and off for Citizens Advice locally in Mendip and now Somerset ever since.
I am also a carer and a founder of the charity for my son's special school.